The Leadership Board provides the planning and implementing of our programs of nurture, outreach, witness, and resources. It also provides for the administration of our church. It envisions, plans, implements, and annually evaluates the mission and ministry of the church. Members consist of staff and other church ministry leaders.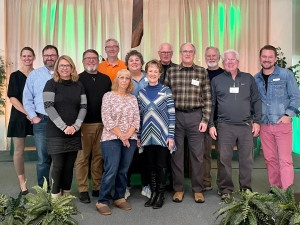 ·Larry Burtoft, Chair 
larryburtoft@startmail.com
Contact the Entire Leadership Board by emailing:  LB@wilsoncos.org
Larry Burtoft, Chair
Pit Martin, Lay Leader
Phil Ballard
Richard Beckham
Cynthia Hagen
Jim Harberson
Alicia Jarvis
Roy Sanders
Rev. David Hiester, Senior Pastor
Indiana Martin, Staff
Lea Ann Brookens, Staff
Beth Gardner, Staff
The Lay Leader functions as the primary representative and role model of Christian discipleship and faith lived out in the church and in daily life. The lay leader works with the pastor, staff, and other leaders/committees to fulfill the mission and vision of the congregation. 


Pit Martin, Lay Leader
pit@pit-law.com
The MIssional Impact Team provides leadership, coordination, and vision to the many ways that our church serves our local community and around the world.
·         Rev. Mike Somerville, Chair